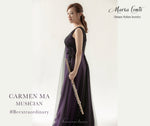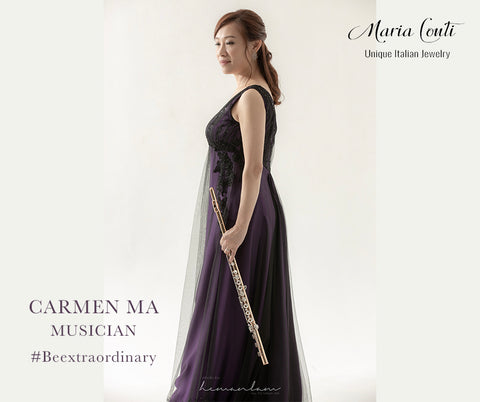 Carmen Ma is one of the significant flutists in Hong Kong. Ma has been giving performance extensively with diverse repertoires. In 1993, still a student at the Hong Kong Academy, she was invited to perform in the program "Young Musicians' Platform" produced by RTHK Radio 4. Right after she returned from her UK study, Ma appeared in the "Hong Kong Concert Hall" event in 1997. She later joined the Hong Kong Sinfonietta as flutist from 1997 to 2007 and was on world tours to perform with the orchestra in France, Italy, Warsaw, Lithuania, Monaco, Taiwan, Japan, China and Bangkok. Ma also played in Broadway Asia Company's musical theatre productions such as Cinderella and The Sound of Music.
 Carmen considers educating young people necessary and crucial. She was the adjudicator of Hong Kong Students Open Music Competition and Singapore Flute convention.  She nurtures a great number of students and guides them in various music exchange events, masterclasses, competition and conventions in different countries. 
 Her aesthetic values are developed from her whole career of music performance and her teaching in HK. She is the adjunctive lecture of the Hong Kong Baptist university. As a musician, Carmen believes it is paramount to present the beauty of art and music. Therefore she is always conscientious on choosing her performance outfit and jewelry at her performances. Maria Conti jewelry, like every piece of music Carmen performs, she discovers the uniqueness and passion. She is delighted that she has found a perfect partner to match with, both on stage and off stage.